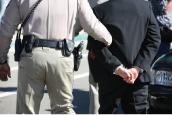 To stop impaired driving and to support victims of this violent crime.
First Offense: A conviction for a first-time DUI offense in the state of Florida could cost you as much as $1,000, up to six months in jail.
To obtain a statewide record check, contact the Florida Department of Law Enforcement. Their contact information is available on their website, http://www.fdle.state.fl.us.
View Anyone's Criminal History and DUI Records.

ᐅ Search DWI/DUI records and other Criminal - Florida (FL)
Alachua
Bay
Bradford
Brevard
Broward
Charlotte
Citrus
Clay
Collier
Columbia
Dade
Desoto
Duval
Escambia
Flagler
Gadsden
Gilchrist
Glades
Gulf
Hamilton
Hardee
Hendry
Hernando
Highlands
Hillsborough
IndianRiver
Lake
Lee
Leon
Levy
Manatee
Marion
Martin
Monroe
Nassau
Okaloosa
Okeechobee
Orange
Osceola
PalmBeach
Pasco
Pinellas
Polk
Putnam
SantaRosa
Sarasota
Seminole
StJohns
StLucie
Sumter
Suwannee
Taylor
Volusia
Walton
DUI Arrest Records - Suwannee County, Florida
A (68 rec)
B (144 rec)
C (155 rec)
D (70 rec)
E (31 rec)
F (56 rec)
G (101 rec)
H (128 rec)
I (9 rec)
J (79 rec)
K (27 rec)
L (121 rec)
M
(169) rec)
N (24 rec)
O (33 rec)
P (100 rec)
Q (5 rec)
R (122 rec)
S (131 rec)
T (60 rec)
V (36 rec)
W (114 rec)
X (1 rec)
Y (8 rec)
Z (7 rec)
| | |
| --- | --- |
| Sheriff Suwannee County | Sam St. John ☏ (386) 362-2222 |
| Address | 200 S Ohio / MLK Ave Ste 105 |
| City | Live Oak |
| State, Zip | FL 32064 |
| Website | |
Name
Arrest
Photo
Smith Michael M
Arrest Age 29
Live Oak, Suwannee, FL
More Information >>>
Arrested Dec 16, 2017
• #1 battery (dom viol)
• #2 vop dui dwls/r reck drive
• #3 widman act per wfw
• #4 new obts 6101036993
• #5 1st app--pd app per wfw
James P Maccourt
Arrest Age 36
McAlpin, Suwannee, FL
More Information >>>
Arrested Aug 10, 2012
• #1 dui
• #2 vop o/c wbc
James Patrick Maccourt
Arrest Age 37
McAlpin, Suwannee, FL
More Information >>>
Arrested Nov 12, 2013
• #1 vop o/c dui
Matthew Reuben Macdonald
Arrest Age 36
Lake City, Suwannee, FL
More Information >>>
Arrested Apr 03, 2016
• #1 dui
• #2 battery (dom violence)
• #3 1st app/wfw/pd appt
Donald Mead Madden
Arrest Age 67
Live Oak, Suwannee, FL
More Information >>>
Arrested Jan 25, 2012
• #1 dui
• #2 okaloosa co wrt
Debora Marion Malone
Arrest Age 54
Live Oak, Suwannee, FL
More Information >>>
Arrested Jun 03, 2015
• #1 dui
Kenneth Malone
Arrest Age 47
Jasper, Suwannee, FL
More Information >>>
Arrested Oct 22, 2005
• #1 dui 3rd offense
• #2 1st app-pd app-per wrs
Michael Robert Malone
Arrest Age 24
Live Oak, Suwannee, FL
More Information >>>
Arrested Jan 03, 2008
• #1 vop felony fleeing
• #2 vop dui
• #3 vop dwlsr
Daniel James Mandeville
Arrest Age 36
Branford, Suwannee, FL
More Information >>>
Arrested Jan 25, 2015
• #1 dui
• #2 corruption by threat
Linwood Blaine Mangum
Arrest Age 21
Live Oak, Suwannee, FL
More Information >>>
Arrested Apr 05, 2007
• #1 vop o/c dui
• #2 vop o/c poss cocaine
• #3 w/intent sell
• #4 vop o/c poss marj
• #5 osceola co vops
Penelope Jo Mani
Arrest Age 46
Lake City, Suwannee, FL
More Information >>>
Arrested May 27, 2008
• #1 dui
• #2 leave scene of accident
• #3 1st app pd app per wrs
Summer Dawn Mann
Arrest Age 30
Branford, Suwannee, FL
More Information >>>
Arrested Jun 22, 2008
• #1 dui
Chantell A Mansfield
Arrest Age 41
Live Oak, Suwannee, FL
More Information >>>
Arrested Aug 10, 2008
• #1 dui
• #2 poss -20 cannibis
Hernandez-Lopez Manuel
Arrest Age 28
Live Oak, Suwannee, FL
More Information >>>
Arrested Mar 12, 2017
• #1 dui
• #2 no dl
Richard Matthew Marable
Arrest Age 21
Live Oak, Suwannee, FL
More Information >>>
Arrested Feb 15, 2009
• #1 dui
Raymon Philip March
Arrest Age 42
Branford, Suwannee, FL
More Information >>>
Arrested Feb 09, 2007
• #1 dui
• #2 poss -20g cannabis
• #3 1st app--pd app per wrs
Julio Bostia Marcial
Arrest Age 27
Fort Walton Beach, Suwannee, FL
More Information >>>
Arrested Mar 11, 2007
• #1 dui
• #2 no valid d.l.
Toledano Marco
Arrest Age 19
Live Oak, Suwannee, FL
More Information >>>
Arrested Jan 07, 2018
• #1 dui
• #2 no valid dl
Pedro Mares-Rios
Arrest Age 39
Live Oak, Suwannee, FL
More Information >>>
Arrested Jun 19, 2007
• #1 dui (3rd offense)
• #2 dwlsr habitual (3rd off)
• #3 1st app/pd appt per wrs
Martin Marianda
Arrest Age 44
Live Oak, Suwannee, FL
More Information >>>
Arrested Jul 23, 2017
• #1 dui
• #2 dwls knowingly
• #3 resist ofc/ false name
• #4 columbia co-vop o/c dwls
James Michael Marley
Arrest Age 47
Lake City, Suwannee, FL
More Information >>>
Arrested Dec 12, 2009
• #1 dui 2nd offense
• #2 refusal of breath test x2
• #3 dui w/prop damage
• #4 columbia cty 0801909mma
• #5 vop o/c poss -20g cannabi
• #6 1st app--pd app per wrs
James Michael Marley
Arrest Age 47
Lake City, Suwannee, FL
More Information >>>
Arrested Feb 14, 2010
• #1 dui 3rd offence
• #2 dwlsr(knowledge)
• #3 poss. -20 grms cannibis
• #4 refuse to submit to
• #5 breath test 2nd offence
Eduardo Marrero
Arrest Age 52
Live Oak, Suwannee, FL
More Information >>>
Arrested Jun 03, 2011
• #1 dui
Anthony Ray Martin
Arrest Age 48
Live Oak, Suwannee, FL
More Information >>>
Arrested Dec 07, 2009
• #1 agg/battery dom violence
• #2 reckless driving
• #3 agg/battery/dom/violence
• #4 false imprison/x2
• #5 battery dom/violence
• #6 1st app n/pd appt per wrs
Douglas Andrew Martin
Bond: $5000
Arrest Age 60
Live Oak, Suwannee, FL
More Information >>>
Arrested Apr 04, 2019
• #1 homicide-dui manslaughter
Noe Roblero Martin
Arrest Age 31
Live Oak, Suwannee, FL
More Information >>>
Arrested Apr 20, 2008
• #1 dui
• #2 dwls
Voyles Claude Martin
Arrest Age 61
Live Oak, Suwannee, FL
More Information >>>
Arrested Sep 02, 2017
• #1 dui-2nd offense
Marie Presley Martin-Lisa
Arrest Age 26
Wellborn, Suwannee, FL
More Information >>>
Arrested Jul 18, 2007
• #1 dui
• #2 leave scene crash w/damag
• #3 1st app/pd appt
Marie Presley Martin-Lisa
Arrest Age 27
Lake City, Suwannee, FL
More Information >>>
Arrested Apr 06, 2008
• #1 vop o/c dui
Search More Information